Know how to Track All Mutual Funds in One Place: Are you an experienced investor with good mutual funds knowledge or a beginner with no clue about mutual funds?
Don't worry we have you covered, either way. If you have invested in multiple mutual fund schemes with different amounts and periods to earn exciting returns on investments, but finding it difficult to keep a track of all schemes and their performance, no need to worry about it anymore.
The Mutual funds tracking app helps you keep a track of all types of mutual funds in one place. In this blog, we are going to discuss some of the best apps for investment tracking.
But first, let us briefly understand what mutual funds are and their features.
What Are Mutual Funds?
A mutual fund is a pool of investment collected from a large number of investors. These fund houses invest their money in financial assets such as stocks, bonds, and other assets.
Mutual funds in general are professionally managed investment schemes that create a well-balanced portfolio. The introduction of mutual funds has enabled even small investors to access professionally managed funds and portfolios of Equity, bonds, and other securities.
Mutual funds in recent days are replacing conventional investment options with their rewarding returns compared to traditional investments like FDs and other exciting features. Let us see a few of them.
Features of Mutual Funds
Since Mutual funds are professionally managed, even a person with zero knowledge of the stock market can invest in shares and earn profits.

The feature of diversifying our funds into different asset classes helps in reducing the risk of losses to all investors who are not willing to take higher risks.

The wide range of mutual funds like Equity funds, debt funds, Hybrid funds, Small cap mutual funds, etc makes it convenient for all types of investors to select the right investment option according to their risk-taking capacity.
Till now we briefly understood mutual funds, now it's time to know how to track all mutual funds in one place to keep an eye on all your investments and their performance.
When we invest in different schemes, over the years we may not be able to keep count of the number of schemes and the amount invested in each. That is where the need to use a proper and efficient mutual fund tracker app kicks in.
A Mutual fund tracking app helps you to find all information about MF schemes in one place and shows in detail about each scheme and related expenses.
Along with this, an efficient Mutual fund tracking system keeps you updated on the current performance of your portfolio and the net returns you are earning from the mutual fund schemes. This feature helps you to make better investment decisions in the future.
Also Read: Investing in Mutual Funds? Here Are a Few Things You Need To Know!
The Best Mutual Fund Tracking Apps In India
These are some of the best Mutual fund tracking apps in India to track all mutual funds in one place to make your task more easy and simple.
1. Zerodha- Coin: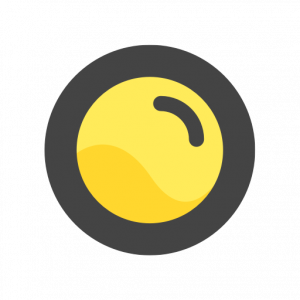 Coin by Zerodha is a platform by which you can buy mutual funds online directly from Asset Management Companies without the hassle of commission. Here on a single platform, you can have access to all types of mutual funds, government bonds, corporate bonds, and sovereign bonds and also you can keep track of their performance. The investment in direct MF is free, whereas a commission of up to 1% is charged on regular mutual funds.
It features about 2000 mutual funds and updates the Net Asset Value ( NAV) of all your investments. All you need is to link your primary bank account via Coin and complete the KYC. The only drawback is you can only track those schemes which you began with this platform.
2. Groww:
In the year 2016, Groww originally started as a direct mutual fund platform, which gradually branched into all segments like equity, digital gold, derivatives, etc.
Here you can have access to various types of curated mutual funds schemes to guide your investment journey. The Groww offers 5000 plus direct mutual fund schemes with 0% commission and Systematic Investment Plans (SIPs) to kickstart your investing journey.
Along with in-app schemes the Groww mutual fund tracking app also helps in tracking your external investments made on other platforms by importing them on the Groww app. It offers the user-friendly feature of auto-tracking as well as manual tracking of your external investments on its app.
3. ET Money:
ET Money is a wealth management app offered by the Economic Times (ET). It is a platform where you can invest and manage your funds. It's a one-stop solution to track all mutual funds in one place on various platforms like equity, Gold, Mutual funds, NPS, and insurance. Like Groww, ET Money also supports you in tracking all external investments made and offers you direct mutual fund schemes with zero percent commission.
The unique suggesting feature of this app with in-built short videos about investments and the "ET Money Genius", a paid investment guide at affordable prices helps new investors to make better decisions. The app supports both SIP and Lumpsum investment schemes. The app comes with the feature of a portfolio health tracker to know the performance of your funds
4. MyCAMS Mutual Fund App:
My CAMS is an application by CAMS (Computer Age Management Services) SEBI registered Registrar and Share transfer agent. Through the myCAMS mutual fund app, you get to access mutual funds anywhere and anytime. It is available as both a web app and a mobile app, myCAMS offers a wide range of investor-friendly features like a single view of your Mutual Fund portfolio, creating new SIPs, etc. The app also supports switching between new MF schemes and redemption of funds.
5. Moneycontrol:
Moneycontrol is one of the most frequently used apps by newbies to know the latest updates of Global as well as Indian Financial markets. The app provides you with a multi-tracking feature to see the performance of all assets like equity, F&O, commodity, Mutual funds, and currencies in one place. Along with this, the app publishes news on the latest market updates and corporate actions of the company.
6. Kfinkart: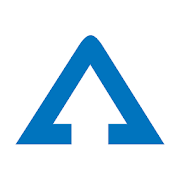 Kfinkart is an initiative of Kfintech which is also an RTA agent like myCAMS. This app supports a seemingly good navigation experience for users with one login to access all products of Kfinkart. The special feature of linking several folios helps in the easy monitoring of your funds in one place.
Also Read: How To Invest In Mutual Funds For Beginners In India?
Closing Thoughts
Starting to invest is always a half job done, it is completed successfully only when you earn good returns on your investments. To do so, we have to keep timely track records of the performance of our funds. In this blog (how to track all mutual funds in one place India) we have discussed a few of the best mutual fund tracking apps in India, to make your work much easier in your further investment journey.
Tag: how to track all mutual funds in one place, how to track all mutual funds in one place India, learn how to Track All Mutual Funds In One Place india, Guide to How To Track All Mutual Funds In One Place India, Which app can track mutual funds?, Which is the best app for mutual fund analysis?, Mutual fund tracker, How to track all mutual funds in one app, Can I see all my mutual funds at one place?, Is there any app for all mutual funds?, How do I track multiple mutual funds in one place?, What's the main feature of a mutual fund tracker?, mutual fund tracker online, Which is best app to track mutual funds in India?, Which is the top 5 mutual fund apps for direct SIP?, myCAMS Mutual Fund app, best Mutual fund tracking apps, best Mutual fund tracking apps in India, mutual fund tracker moneycontrol, top mutual fund app in India, best online mutual fund investment platform India, which app is best for sip investment, What is the main feature of a mutual fund?, what is mutual fund.